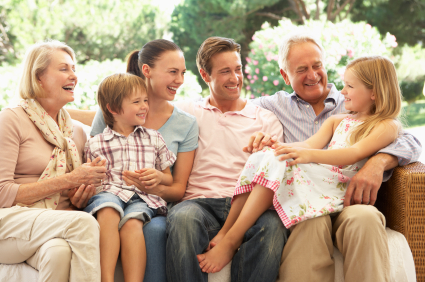 If the deceased dies intestate, lacking a Will through which the deceased has disposed of his/her estate, Italian law determines which relatives have legitimate succession rights and the corresponding quota of assets. In absence of any persons entitled to succeed up to the 6th degree of kinship, the inheritance is assigned to the State .
The kinship can be of two different types:
direct kinship (father – children; grandfather – grandchildren): in this case family members descend directly from one another;
collateral kinship (brothers and sisters; uncle – nephew): in this case, despite having a common ascendant, family members do not descend directly from one another.
Family members who are entitled to be considered as legitimate heirs according to Italian inheritance law are:
The spouse
Children, where legitimate children have the same rights as natural, adopted and legitimated children,
Legitimate ascendants (father, mother, grandfather, grandmother),
Relatives
Other family members up to the sixth degree of kinship,
The State (lacking any other heirs or dispositions).
The closeness of kinship determines inheritance and will exclude more distant kinship, "Diritto di Precedenza" (Precedence by Proximity). Should heirs be the family members of the same degree of kinship, they will each receive an equal share of the deceased's estate.
Whether through legitimate succession or testamentary succession, a "Dichiarazione di Successione" (Statement of Succession) must be submitted within one year of death.
All required procedures can be carried out more smoothly with the assistance of an independent legal advisor who can interface with the competent authorities and prepare all the necessary documents and paperwork.
Inheritance distribution according to legitimate succession
https://italianinheritance.co.uk/wp-content/uploads/2012/10/iStock_000014337392_ExtraSmall.jpg
282
425
admin
http://italianinheritance.co.uk/wp-content/uploads/2018/08/Logo-Italian-Inheritance.png
admin
2012-10-13 19:50:51
2020-04-20 10:36:36
Legitimate Succession