Coronavirus Restrictions: Italian estate planning. How We Can Help.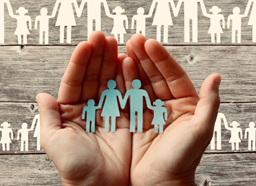 It is natural, given the Coronavirus disease (COVID-19) pandemic, that we think about our own mortality.
We are feeling anxious about the future and want to create some certainty in our lives by putting our affairs in order. Our attention turns itself to planning for succession.  We also find ourselves with more time on our hands to resolve things that have been on our,  "to do list"  for a while.
Owning assets in more than one jurisdiction inevitably leads to conflicts of law which are not always immediately obvious. It is important therefore to make sure your estate is in order.
For those of you with some form of estate planning in place, such as a Will, take some time to review it. Has your situation changed since you wrote your Will? Should anything be changed or updated?
This is also a good time to organise all your important paperwork, so it is easy to find if an emergency occurs.
For those of you who don't have an estate plan in place, now is a great time to put plans in place. The best starting point is to make a Will, but you might also want to think about conferring a lasting power of attorney (Procura Generale), which can be enormously helpful if you face disability or crippling illness.
Coronavirus Restrictions. Are Italian law firms still open?
Following the implementation of the Italian government's Coronavirus social distancing and confinement measures, law firms have stopped physically welcoming clients. However, many Italian lawyers nationwide, are still available, albeit remotely.
Our legal partners at De Tullio Law Firm continue to process files and can be reached by telephone, e-mail or via videoconferencing. They can therefore still advise you on drafting or updating your Will and putting a lasting power of attorney in place.
Estate planning during Coronavirus Restrictions. Why should I make an Italian Will?
Generally speaking Italy recognises the validity of international Wills. However, it is advisable for foreign nationals with assets in Italy to draft an Italian Will.
The main advantages to having an Italian Will are:
minimising misunderstandings/conflicts among heirs
facilitating legislative, language and jurisdiction matters with the Italian authorities
reducing inheritance tax on properties and assets
simplifying the inheritance procedure
If a foreign national decides to dispose of Italian assets by means of an Italian Will, an Italian attorney, can advise on all aspects of Italian Inheritance Law. If possible the Italian Attorney should be familiar with both Italian and the client's national jurisdictions.
Italian Inheritance Law provides that a minimum part of the assets must be donated to what are known as, "Forced Heirs". These are immediate family members: the testator's spouse and/or the children, or other parties to whom a testator cannot legally deny a portion of assets. You may, however, freely dispose of the rest of your assets, known as the available portion, in order to bequeath them to persons other than your "Forced Heirs".
It is important to follow the complex Italian inheritance procedure accurately. Engaging the services of a competent and experienced Italian Lawyer is therefore highly recommended.
It is also important to remember that in order to be entitled to draft an Italian Will the testator should be at least 18 years old, be of sound mind and be the legal owner of the assets contained in the Will.
Coronavirus Restrictions. Seek independent legal advice.
These are, without question, scary and uncertain times. We are here to help. If you would like help to put your affairs in order, our De Tullio Law Firm can provide you with guidance and support.