How to address time sensitive or urgent matters in Italy during Covid Emergency?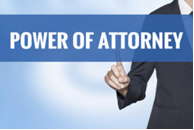 If you are in the process of addressing inheritance formalities in Italy but you cannot travel to Italy due to Covid restrictions, you can appoint a local agent or an attorney through a Power of Attorney notarised in your home country. You can find more information on how to proceed in this article.
Or please get in contact with one of our legal experts. We would be happy to answer your questions on this matter.